Deposition Summaries Services
Our summary focuses on Accurate listening, Analysis of Key Issues, and Fact-gathering
Outsourcing Deposition
Summaries Services
A deposition summary is typically an objective, concise clerical digest of the key points of a deposition transcript. Our summary identifies the important points in the deposition by page and line-by-line. It stands out to be one of the most important tools for litigations. Page-Line Deposition summaries are formatted to include columns for page-line, exhibit, and summary of testimony. The transcript to Page-Line deposition summary ratio is approximately 10:1 page. By extracting complex deposition testimony into an easy-to-use format, deposition summaries by meds Global Tech LLC can save time and money of law firms during the litigation.
Topic-by-Topic — Our medical professionals organize the testimony into specific relevant topics as per the client's requirement for a quick overview.
Page-Line — The transcript is summarized in order, separated into topics with relevant page-line references. Useful for easy deposition navigation and gaining a comprehensive understanding of the entire testimony and facts.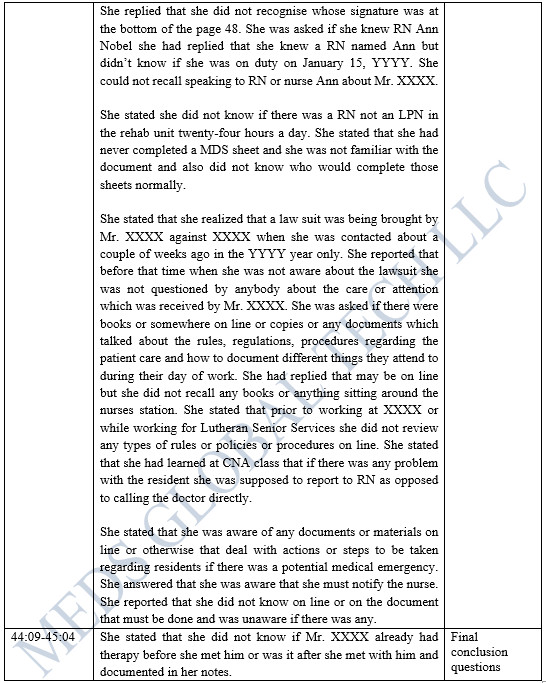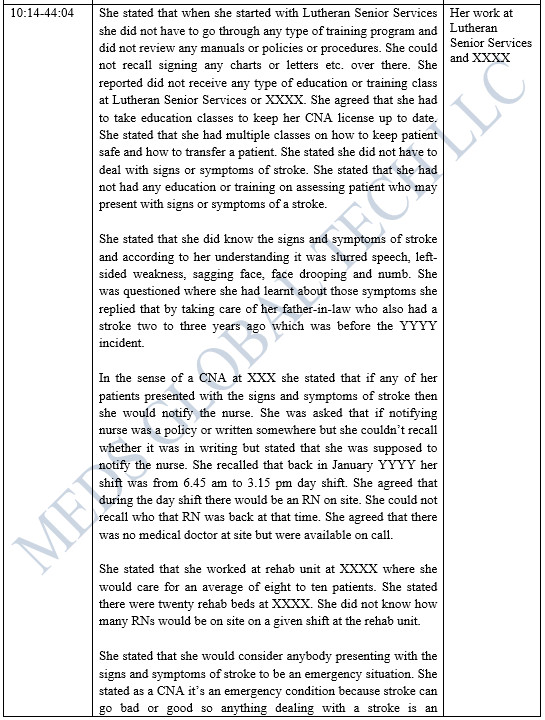 Salient Features of Medical Opinion
Comprehensive summaries
Topic-by-Topic and Page-Line summaries
Customized and tailored formats
Cost-effective
Highly experienced and qualified medical professionals
Ability to handle high volume projects
Secure file delivery via secured cloud drives
Why Choose Us?
Maintain Confidentiality and Secrecy
All your medical records are in our safe-custody.
Services are Cost-effective
Most of the appointed experts are in-house which brings down the cost drastically.
Assured Quality
Our controls are stringent.
Delivery is Swift
Deliveries are done in the quickest time with no decline in quality
Customization
Customized Reports are our forte, which gives a professional finesse
Strickler for Rules
We unfailingly adhere to State and National guidelines
Handle Volumes
We are skilled to handle large volumes of medical records and process them with ease and integrity
Free Hyperlinks
We make things easier by creating quick links for better explanations to locate points of interest within the records